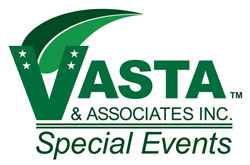 Many years ago we were inspired by our Mayor, Richard M. Daley and his development of environmental friendly initiatives for the City of Chicago. His local developments such as "green roofs", hybrid buses to the city's mass transit system, an expanded collection recycling program, and "bike to work" program have moved us to get involved, give back to our community, and our environment.
---
We have become a Certified Green Business Environmental Specialist' and are now qualified to green your business or your event. Since then we have become fixated with the movement that is vital to the sustainability and well being of our Earth as we live today. We need to act on the serious issues and challenges that concern our environment and ask that you join us in doing something about it.
---
---
Lou Vasta, a graduate of the University of Chicago's Leadership in Sustainability Management Program, has Vasta & Associates focused on the values built by the University of Chicago's Graham School tradition of liberal education applied to our most pressing modern challenges.
The events and clients of Vasta & Associates have a unique opportunity to make a positive impact in a public environment and we look forward to making a difference.
---
---
Here are eight (8) great reasons to become a certified green business:
Enhance your community image

Improve your reputation with customers

Attract new customers

Reduce operational costs

Better employee relations

Increase publicity

Differentiate yourself from your competition

Demonstrate your concern for the environment!
---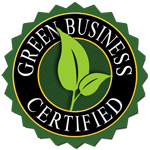 The Institute for Green Business Certification, (http://www.gbcertified.com) has qualified us through a formal accreditation process based on "The Uniform Standard for Green Business Certification." Areas of concentration include:
Recycle/Reuse/Reduce Materials and Supplies

Solid Waste

Paper and Production Materials

Purchase and Obtain Recycle Content

Energy

Water, Chemicals and Liquids

Potential Pollutants

Vehicle Emissions

Environmentally friendly purchasing
We are proud to be part of the Institute for Green Business. Join us, and do your part for the environment. Call us and we will help you certify your organization!